News
Austrian QHA International Championship 2018 – HCHC Weikersdorf
Vern Sapergia & Smart Image Orima 
Congratulations also to the owner Anita Machacek
Reining Maturity – 1st place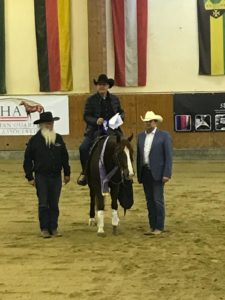 ---
Polish Championship 2018
Eliza Olach & Kam Holy Instep
Polish Youth Champion 2018
Polish Derby Non Pro lvl 1&4 Champion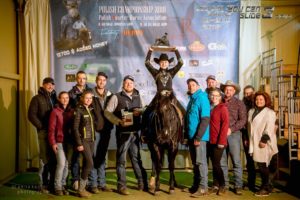 ---
Saisonausklang bei H&D Schulz QH in Wr. Neustadt – Autumn Classic / ARHA Championship 28.-30.09.18
Eliza Olach & Kam Holy Instep
Youth 14-18 – 1st place – ARHA Champion
ARHA Co Champions in der NRHA Rookie Level II
Snaffle Bit / Hackamore (5 & under) – 1st place
Novice Horse Non Pro Level 2 – 3rd place
Rookie Level 2 – 2nd place
---
Lena Rothmanner & Doctor Zip N Style
2-fache Niederösterreichische Landesmeisterin in Pleasure und Reining
Superslide mit einem Stopp von 7,80m – 1st place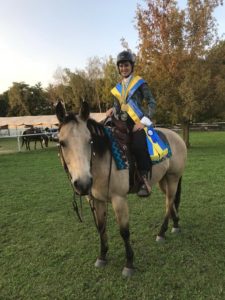 ---
ARHA Futurity 2018
Miroslav Baniari & Whizard Enterprise
Futurity Finalist 3yo L. 2,3,4
6th place L.2 – Score 212.5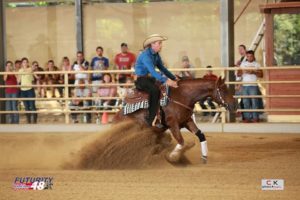 Miroslav Baniari & Dun Ok Dun
NRHA Limited Open – 1st place – score 146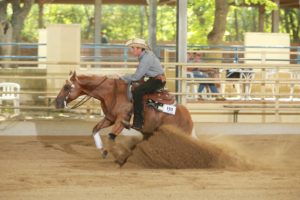 Miroslav Baniari & My Colonel Diamond
NRHA Limited Open – 2nd place – score 144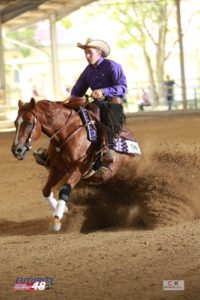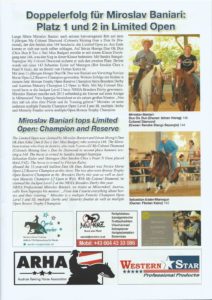 Eliza Olach & Kam Holy Instep
Youth 14-18 – 1st place
Snaffle Bit / Hackamore (5 & under) – 1st place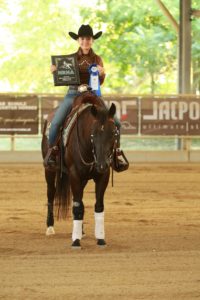 ---
Western Trainings Center H&D Schulz Quarter Horses – CWN-C AWA LM W & NÖ/NRHA/ARHA Circuit WTC Cup 5 Wr. Neustadt
Miroslav Baniari with DUN OK DUN
NRHA Limited Open  – 1st place

NRHA Open  – 4th place
Eliza Olach with Kam Holly Instep
Intermediate Non Pro – 1st place
Youth 14-18 – 1st place
Unrestricted Youth -1st place
Patricia Wolf with Whiz of a chic
Reining – 6th place out of 31!!!
Ranch Riding – 2nd , 3rd, 4th and 5th place
---
Western Trainings Center H&D Schulz Quarter Horses – 2x AQHA/Youth & Young Rider ÖM/WTC Cup 4/ Knock On Wood
AQHA Grand Champion Youth Geldings Show II Doctor Zip N Style & Lena Rothmanner!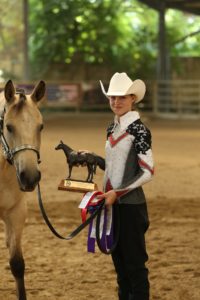 ---
NRHA German Breeders Derby 2018
Derby Jackpot Level 2 Champion
MIROSLAV BANIARI with My Colonel Diamond
Congratulations also to the owner Sandra Stangl-Sapergia
---
Austrian Haflinger Championship – Liberty Ranch & HTC Leeb 2018
****** CONGRATULATIONS *******
Yes they made the finals!!
Gregor Stark: Pleasure and Trail Finalist
---
Western Trainings Center H&D Schulz Quarter Horses – Pfingstshow 2018
****** CONGRATULATIONS *******
Lena Fuch  – Freckles Rey Sunfire
Sarah Stocker  – Kam Cherry Lee Lewis
Lena Rothmanner – Doctor Zip N Style
---
Western Horse Show Wels 2018
Level 2 Maturity Open Champion
1st Place – NRHA Limited Open CHAMPION
NRHA Intermediate Open ChampionMIROSLAV BANIARI with DUN OK DUN
Congratulations also to the owner ISTVÁN HOROG
---
NRHA Eastershow Kreuth 2018
Congrats to…
Miroslav Baniari with DUN OK DUN
and the owner Istvan Horog 
NRHA Bronze Trophy Open USA Reserve Champion
3rd place NRHA Bronze Trophy Open National
SCORE 219.0
---
Easter Show Wiener Neustadt 2018
Congrats to…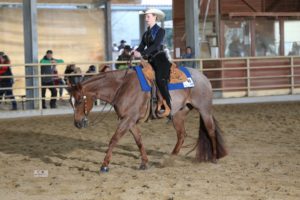 Renske Brandstätter with Lopin Blues 
1st place –> Pleasure Open 
1st place –> Horsemanship Open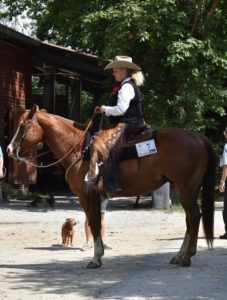 Sandra Stangel-Sapergia with Fancys Lil Step
1st place –> Ranch Riding Open
1st place –> Ranch Riding Amateur (2x)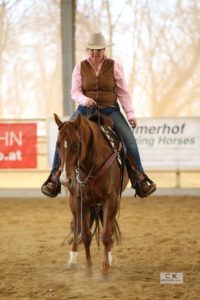 Patricia Wolf
5th place – Ranch Riding Amateur
5th place – Ranch Riding Novice Amateur
4th place – Ranch Riding Novice Amateur
6th place – Ranch Riding Open
#TeamBaniari #letsrock
---